2012
03.13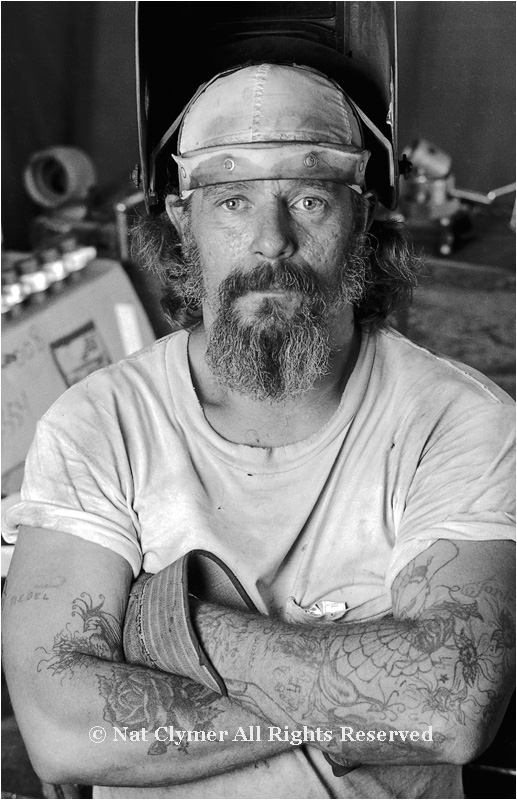 As I mentioned in the last email of the oncologic surgeon, what I love the most about the work that I do is that I meet all sorts of people all the time!  Whether they're doctors, CEO's, executives or workers on the plant floor, I have to be able to get them relaxed and comfortable quickly so that I can get the images that I need, either for myself or for my clients.
Read more
The "photomasks" that I record on my sensor [formerly on film] have to capture the emotions, and energy of my subjects to make them authentic portraits of real people.  It's my ability to relate to all different kinds of people in all different kinds of environments that sets me apart from many other photographers.
When I walked onto the floor of the pump fabrication plant in South Carolina, I immediately saw Jimmy and knew that I wanted to get some photos of him wearing the "photomask" that he was projecting out to the world.  The photos were not for the client or anyone else, I just wanted to challenge myself by photographing someone so unique, someone who most likely had a very different worldview than I.
After I finished up the work that I had to document for my client, I went over to Jimmy and asked if he'd mind posing for me and he was surprisingly agreeable.  I set up some simple lighting and then put him in front of the welding station where he was working and started to snap away.  I really didn't have to, nor did I want to, give him any direction or cajole him into removing his "photomask";  I wanted images of him just the way he was, wearing the mask that he always wears!  I was thinking of having him take his pack of Camels out of the T-shirt pocket and roll it up in his sleeve à la James Dean, but decided against it.  He didn't need that part of the stereotypical image.  That is, after all, what we photographers work with, the symbols and stereotypes of our particular culture.
There are some folks, like Jimmy, who are absolutely clear on the image they carry with them into society whether they know it or not, I really don't need to persuade them to do anything.  They are, oftentimes, the same people who are sending off the vibe or energy "Do NOT mess with me!" [without using the "french" verb I learned in the Navy 😉 ].  The "photomask" that they're wearing is all part of the persona they project out into the world around them.  It is usually very different from the "cheese" smile that most people put on when they have a camera pointed at them;  it's oftentimes something along the lines of "You point that thing at me, I might have to do something you won't like!!"  So with these types of unique masks that say so much, I'll just leave them in place and work to capture the image with the best lighting possible for that mask.
Somewhere in rural New Jersey