2012
02.20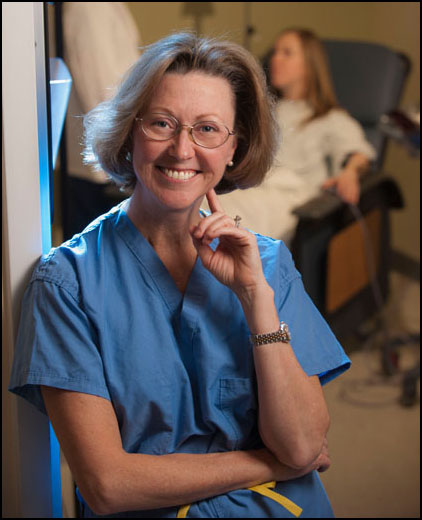 I love meeting people of all walks of life!  I realized a number of years ago that that is what I really enjoy the most about my life as a commercial photographer and what challenges me the most.  And then I came to understand that photography was the perfect tool for me to meet new people all the time.
I find that I can use those first few seconds of a first impression to connect with folks and get them to relax and be themselves and that turns out to be a wonderful ability for a people photographer!  I'm usually really not interested in taking a photo of someone just to be used as an ID photo, what they look like. I don't want to replicate and re-enforce the "photomask" that they present out into the world.  That's not who they really are but what they think they want to be or what they feel they have to present to the world!
I want to photograph them in such a way as to show what and who they are as a human being, to show something of their true character.  I want to show something of what they are really like [good thing I'm a "glass half full" kinda guy!]
When I met with Catherine, pictured above, the connection was almost instantaneous.  We really hit it off and started to talk about families and children and parenting and hobbies and spouses and relationships and all sorts of other commonalities we had. I feel that the nature of being human is the desire to connect with others and to share or reciprocate.  So, if I am self-revelatory, the people I'm photographing will also start to open up with what they say or reveal about themselves and that leads them to opening up with their bodies and beginning to expose what they are on the inside.
The other aspect of all that talking is that I continue it while I shoot and it becomes too difficult for my subjects to keep their "photomask" on and answer my questions at the same time.  There is quite a bit of research that tells us that we are incapable of multitasking so I simply take advantage of that inability.
It's that process that breaks down the normal walls that everyone keeps up around themselves.  And it was that process that made it possible to get this photo that shows this Oncologic Surgeon as a real human being!
Somewhere in rural New Jersey