2011
02.14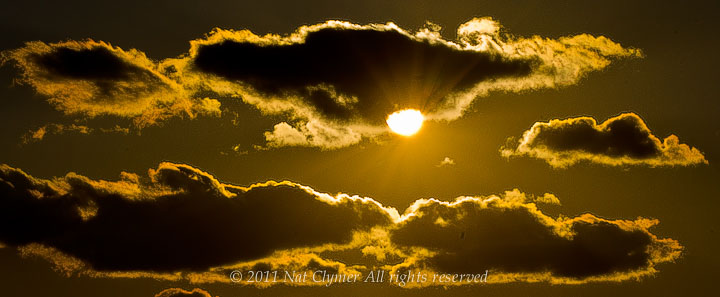 as the Beatles said lo those many years ago.  What a GREAT day today, FINALLY!  Temperatures up into the forties with a bright sun for most of the day, just couldn't help being a bit more chipper.  When I peeked out from under the covers this morning, it didn't look like it was going to amount to very much.  I had heard that the temps were going to be much better than the deep freeze we've had [it seems as though it's been in the deep freeze since last October, but I know that's not REALLY the case!] for the last few weeks but I wasn't expecting the sun and the blue sky we ended up with later in the day.  So now we probably only have about two inches of ice on parts of the driveway [I really hate having to do the Ice Walk every morning heading out to the office!!].
Had to go out and see what sort of melting was going on in the area before it's all turned into mud [yeah, I know, if it's not the ice you're complaining 'bout Nat, then it's the mud, are you never satisfied!?!].  I find that glossy brown of the mud is not quite as "photogenic".  Ended up traipsing across a dormant corn field to get a look at the reflections in several large puddles forming in the snow as the sun was going down.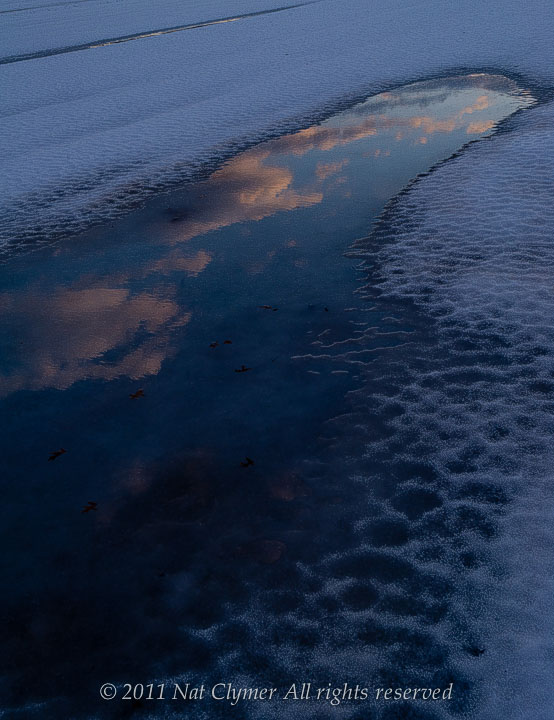 Boots got soaked but that's the price one has to pay sometimes …
Somewhere in rural New Jersey.